Our Team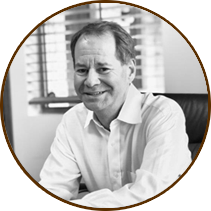 Leslie Callahan
Office: 512-358-0358
Mobile: 512-657-1990
Austin fax: 512-358-0803
Leslie Callahan was born and raised in Central Texas and graduated from Texas A&M University in 1990 with a bachelor's degree in Agricultural Economics. From 1990-93, he worked for Harris Ranch Beef Company in Selma, CA in their packing division learning the meat industry from the kill floor to the portion control and food processing divisions. From 1993- 2000, Leslie learned the order buying business by selling and managing high risk cattle for Capitol Land & Livestock in Schwertner, TX. From 2000-2003, Leslie was Vice President of Livestock Procurement at Emerge Interactive, Inc. At Emerge, Leslie helped build sales to a point where the company was taken public in 2001. In 2002, Leslie founded Crossroads Cattle Company with his partner Jennings Steen and is active every day in sales, procurement, and managing of the business. Leslie and his wife, Debra, have been married since 1992. They have triplets born in 1998 (Ben, John and Eliza). Leslie and his family currently reside in Dripping Springs, TX.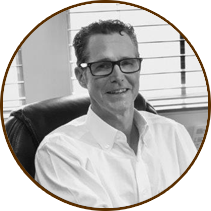 D. Jennings Steen
Office: 512-358-0358
Mobile: 512-657-2956
Austin fax: 512-358-0803
Born and raised near Cuero, Texas, Jennings Steen graduated from Texas A&M University with a B.S. in Agricultural Economics in 1990. Jennings worked for one year following his graduation buying calves and feeder cattle from auctions throughout south and central Texas for Stiles Cattle Company. Steen then returned to A&M and earned a M.S. in Agricultural Economics. In August of 1993, Jennings moved to Wichita, KS and began working for Koch Industries, Inc. While employed with Koch Industries, Jennings spent one year at Ulysses Feed Yard in Ulysses, Kansas, and then moved into the corporate office where his responsibilities included purchasing feeder cattle and calves from throughout the United States, and managing pasture cattle to supply Koch's feed yards in Kansas and the Texas panhandle.

In 1998, Jennings moved from Kansas to Lubbock, TX, and continued to purchase feeder cattle. Later that year, he joined Emerge Interactive, Inc. as Director of Cattle Procurement. In August of 2002, Jennings and Leslie Callahan formed a partnership and founded Crossroads Cattle Co., Ltd. Jennings is actively involved in all aspects of Crossroads business on a daily basis and oversees their ranching operations in TX & NM. Jennings met his wife, Yuniedth, in Austin, where he currently resides with his two children, Fauye and Scarlett.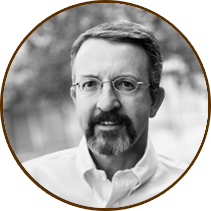 Chip Bowers
Office: 512-358-0358
Mobile: 830-998-9095
Austin fax: 512-358-0803
Chip Bowers is a native of Dalhart, Texas where he grew up on a family ranch consisting of Cow/Calf and Stocker operations. He attended Texas A&M University where he received a Bachelor of Science Degree in Animal Science and Masters of Agriculture Degree in Feedlot Management. After graduation he spent fifteen years with a Corporate Cattle Feeding entity, now known as Five Rivers. He spent his last four years with them as the General Manager of Cimarron Feeders, a 65,000 head feedlot in the Panhandle of Oklahoma. In 2008, he and his family moved to Fredericksburg, Texas and he began working with Crossroads. He currently manages the stocker/feedlot cattle ownership and risk management, as well as, buys and sells feeder cattle. Chip is married to Audri Eilers Bowers, from Fredericksburg, and they have six children; Braden, Bryce, Brant, Brittley, Brett and Briggs.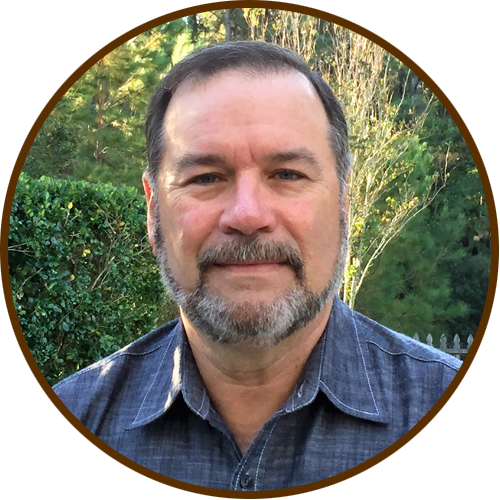 David Smalling
Mobile: 270-348-0170
Office: 877-827-0782
David Smalling was raised on an Angus Farm in the foothills of the Smoky Mountains in Tennessee. His first experience in feeder cattle trading was at East Tennessee Livestock Center while attending high school. Following graduation from University of Tennessee with a bachelor's degree in Animal Science, David managed several purebred Angus operations. While working for Steadman Angus Farm in Blountville, Tennessee David met and married his wife Cindy of 30 years. They now have two daughters, Anna and Sarah. In 1988, David accepted a position at Prairie Livestock in Memphis, Tennessee, where he learned the cattle industry's risk management and sales. After twenty-two years with Prairie, David joined Crossroads Cattle Co. in 2010 as a buyer and seller of feeder cattle. David resides in Mt. Pleasant, South Carolina and currently sources cattle out of southeastern United States.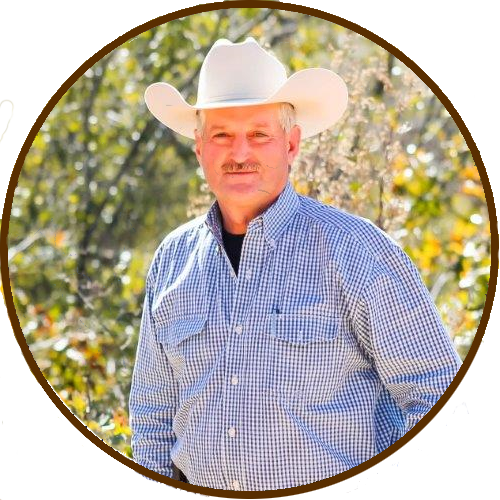 Don Graham
Don Mobile: 918-706-8875
Don started his own custom farming business his junior year in high school. In 1988, he founded his first cattle company, where he managed every aspect of the operation, including custom cattle orders, logistics, hedging, backgrounding and retaining ownership of cattle on specific grid programs.

He joined the Crossroads Cattle Co. team in the Spring of 2005. He travels a myriad of states year round, sourcing both conventional and program specific feeder cattle and calves in the country, as well as auction markets.

Don currently resides in Eucha, OK; which is located, in Northeast Oklahoma, near the Arkansas and Missouri state lines.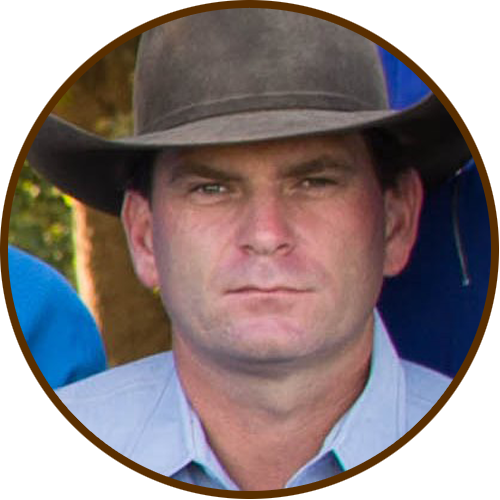 Gary Hill
Mobile: 580-317-4133
Gary Hill was born and raised in Southeastern Oklahoma with a family deeply rooted in the livestock industry. Gary began working in auction barns across Southeast Oklahoma and Northeast Texas at a young age sorting cattle, while acquiring cattle for his own cow-calf operation. Through his time at the sale barn he started buying stocker calves for a number of local farmers around the area. Gary spent many years buying cattle out of auction barns while he continued to build his own operation. Through his time buying for local farmers, Gary also started buying packer bulls and cows for Gibbons Pack out of Gibbons, Nebraska. In 2010 Gary formed S&H Cattle Co out of Antlers, OK, which is an order buying and trucking company. Gary continues to use this company to provide local farmers and producers with quality calves from sale barns across Southeast Oklahoma and Northeast Texas, which are then marketed back through Crossroads Cattle Co.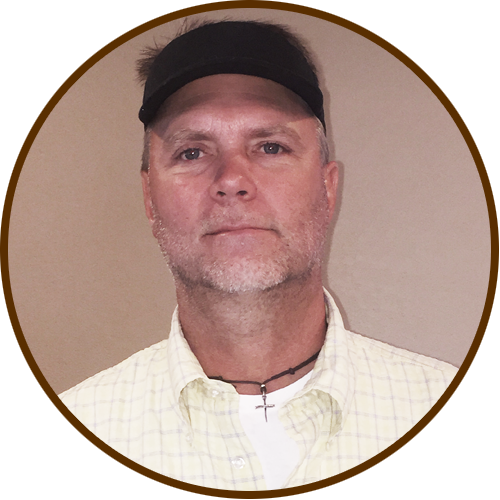 Jeff Lacina
Mobile: 281-615-7001
Jeff Lacina was born and raised in Chilton, Texas. His dad was an order buyer for Thigpen Livestock, so he was exposed to the business at the early age of 9. Jeff would ride his bicycle to the cattle company to work and continued to work at Thigpen until he graduated from Chilton High School. After graduating from McLennan Community College, Jeff returned to Thigpen Livestock. While working for Thigpen Livestock, Jeff sorted cattle and shaped up loads to be sent to customers.

In April of 1987, Jeff started buying out of many local auctions and became a field representative, trading country cattle and beginning to establish a customer base. Jeff expanded his circle when he started selling cattle to Jennings Steen in 1997, while Jennings was with Koch Industries. When Leslie and Jennings joined Emerge, Jeff went to work for them as a field representative. Jeff then followed them when they started Crossroads Cattle Co. Today Jeff resides in Weimar, Texas. Jeff and his wife, Pam of 15 years have 4 children (Colt, Clay, Karsen, and Wyatt). Jeff currently covers Texas, Oklahoma, Louisiana, Kansas, New Mexico, and Colorado.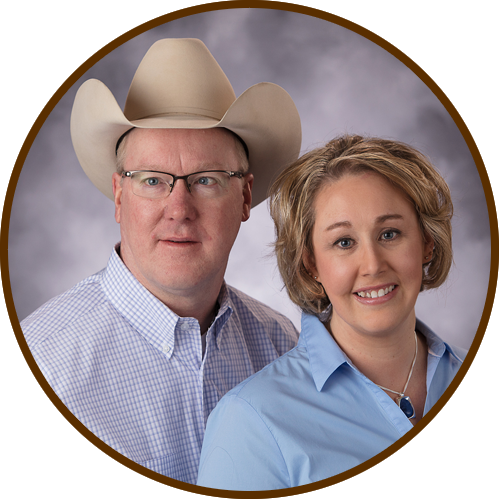 Jeff & Sarah Stolle
Jeff: 402-440-9193
Sarah: 402-525-4121
Geoffery ("Jeff") Stolle was raised on a family cow-calf and row-crop farming operation near Wharton, Texas - on the Texas coastal bend between Houston and Victoria. An Animal Science graduate of Texas A&M University, Jeff became acquainted with Crossroads Cattle Co. owners Leslie Callahan and Jennings Steen while all three were students at Texas A&M during the late 1980's / early 1990's. After receiving his undergraduate degree in December of 1989, Jeff remained at Texas A&M and did graduate work in Feedyard Management and Beef Cattle Marketing & Risk Management before joining the Nebraska Cattlemen Association as a Market Analyst in the summer of 1991. Jeff has served as Vice President of Marketing and the lead staff person for the Nebraska Cattlemen's Market Reporting Service since 1994, and he also serves as the association's lead liaison on marketing focused issues at the national level.

Jeff started as a sales representative for Crossroads Cattle Co. in February of 2004, and is the company's primary salesperson in Nebraska, Iowa, and the remainder of the Midwest. His primary focus is to expand Crossroads' outlets for northern origin calves and yearlings and seasonally offer Crossroads' Midwest customers the higher-quality end of southern plains calves and yearlings (those carrying minimal Brahman influence) that will work for Midwestern feeding and fed cattle marketing programs.

Jeff and Sarah (Bradley) were married in May of 2003, and have one daughter, Allison Jo. With formal training in Office Management and several years of customer service experience, Sarah left her position as Human Resource Manager with a Lincoln Company in January of 2005 and joined the Crossroads team. Sarah assists Jeff in an administrative and customer service role including taking the primary responsibility for offering cattle to Midwest customers via the Crossroads Cattle Co. website and assisting in relaying information to customers when cattle are shipped.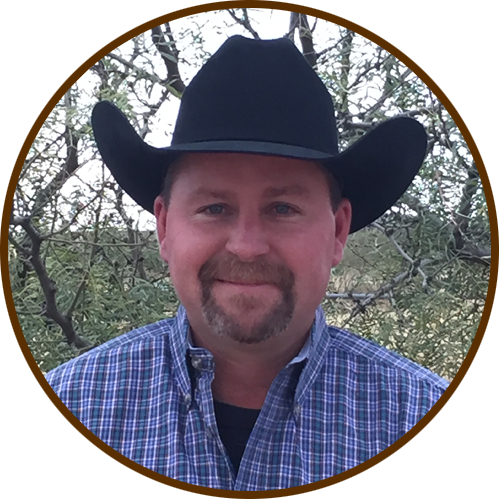 Justin Stroope
Mobile: 806-334-1955
Justin Stroope was raised near Clayton, New Mexico on a cow-calf and yearling operation. Justin graduated from West Texas A&M in 2001 with a bachelor's degree in Ag Business & Economics. After graduating, Justin went to work for JBS Five Rivers at XIT Feeders in Dalhart, Texas. While at XIT Feeders, Justin managed the feed department until 2005. From there he went to work at McLean Feed Yard where he headed up the cattle department until 2007. Justin gained a wealth of valuable skills and knowledge of the cattle feeding industry as well as how to handle, ship and receive cattle in a professional manner. After leaving McLean, Justin went to work for a group of businessmen from the Oil & Gas industry. Justin successfully started and developed a yearling operation for the group out of Shamrock, TX. Justin handled the purchasing and marketing of all their yearlings as well as day to day operations until 2011.

In 2011 Justin came to work with Crossroads Cattle Co. Justin, his wife, Sabrina, and their four children (Jordan, Hayden, Hunter, & Haddie) live in Amarillo, TX. Justin's home location is within a short drive of cattle across a number of the Great Plains states.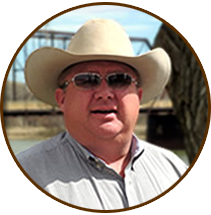 Terrill Ostrum
Mobile: 303-570-9284
Castle Rock fax: 303-814-2412
Terrill Ostrum is a native of Fishtail, Montana, and remains an active partner in his family's commercial Angus and quarter horse operation. Terrill majored in Agribusiness and Animal Science at Montana State University in Bozeman, Montana, and then spent eight years as foreman and manager of R.M. Ostrum Ranch Company. Moving to Red Bluff, California in the late 1980's, Terrill spent nine years as managing partner of Feather River Cattle Company, responsible for all aspects of the operation including genetic planning and selection, herd health, livestock procurement and marketing, and buying and selling commodities. Terrill also brings experience in managing procurement and inventory control activities for an integrated beef company, sourcing high quality feeder cattle directly from ranches as well as through video sales and auction markets.

Terrill joined the Crossroads team in the fall of 2003, bringing with him an extensive contact base of both purebred and commercial cattle producers ranging from the Rocky Mountain through the central and southern plains. Currently residing in Castle Rock, Colorado, Terrill travels extensively during the fall sourcing northern origin (mostly program-eligible) calves from Montana, Wyoming, Colorado, Idaho and other western states. During the spring and summer seasons, Terrill travels mostly from the high plains south through the wheat pasture areas of Western Kansas, Oklahoma, and the northern Texas Panhandle, sourcing primarily yearlings that are suited to return to Colorado, Nebraska, and the remainder of the Corn Belt for finishing.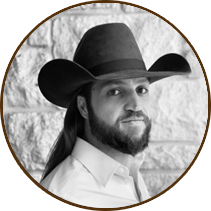 Trent Hester
Office: 512-358-0358
Mobile: 832-244-2177
Austin fax: 512-358-0803
Trent Hester was born and raised in Southeast Texas. Trent graduated from Texas A&M in College Station with a Bachelor's degree in Animal Science. During his time at Texas A&M Trent spent a summer as an intern with Crossroads Cattle Co and Thigpen Livestock. After graduation Trent began to work on his Masters in Agricultural Economics. During this time he had the opportunity to intern with JBS Five Rivers at Hartley Feeders. While working towards completion of his Master's degree Trent went to work for a cow-calf/ stocker & backgrounding operation in Central Texas. While there, Trent played an active role in the procurement of calves for backgrounding to be shipped to the company's grow yard in Nebraska as well as replacement heifers. Trent came to work for Crossroads Cattle Co in February of 2016.
Also Representing Crossroads Cattle Co:
| | | |
| --- | --- | --- |
| Martin Sims | Huntsville, Arkansas | 479-738-7641 |
| Ray Towles | Gloster, MS | 601-660-5286 |
| We Remember | In Memory Of | Willard Wolf |